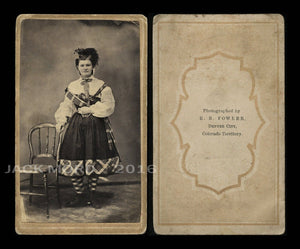 Original 4" x 2.5" CDV, taken by the pioneering western photographer E.B. Fowler. The woman is unidentified, but possibly related to or part of the Craig family, well-known around Denver at that time. It has been suggested that she was a Civil War vivandiere, but I'm not sure.
The CDV has some age-related wear and soiling.
Shipping: Choice of First Class photo mailer or boxed Priority Mail.
3109a