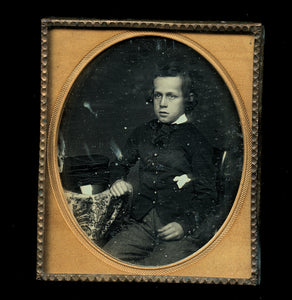 6th plate daguerreotype of a freckle-faced, longish-haired boy in uniform, with a military style cap placed on the table next to him.
Uncased and resealed. A couple of minor plate issues, including a short, light swipe, plus a light ding about chest high.
Shipping: First Class mailer. Boxed Priority is also available at checkout.